Monmouth County's Local Source for Premium Audio Equipment Since 1968
Free In-Home Consultations | Visit Our Showroom
Free In-Home Consultations | Visit Our Showroom
We guarantee our services ~ every single project to each and every customer.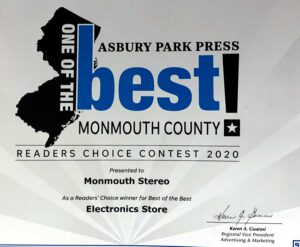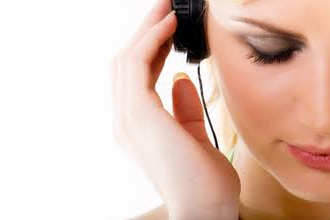 Monmouth Stereo and video has been serving New Jersey for over 50 years. Our strengths have always been the ability to listen to our customers and then design a system to fit their needs.
Monmouth Stereo of Shrewsbury is a company that knows all about acoustics and is passionate about helping people experience the joy that true-to-life sound can bring. Having been in the video and audio industry for over 50 years, we know the ins and outs of stereo sound like no other business in the Monmouth County area.  That level of knowledge, experience, and passion for quality service is the reason why so many people have come to us for their audio and video needs. Coming to us for your stereo needs means that you can expect a number of things to happen…
You will get great prices. We are licensed dealers of some of the best manufacturers in our industry, and we always work to get our clients the very best deal possible. Because of our dedication to quality equipment and low prices, we have the best prices in the area.
Customer service is always great at Monmouth Stereo. We understand that service is the key to a great shopping experience. At Monmouth Stereo, you can always expect us to go the extra mile when helping you out.
You also get a great selection. We carry every major manufacturer in the industry and have kits for almost any AV system you may want to have at home. No job is too big or too small for us!
Our installation team can tackle almost any problem. Whether you're looking for a stereo in your car, or to enhance your home theatre, our installation crew will know how to do it. Installation is always a breeze when working with us.
Any question you may have is a question that we'll be happy to answer. We believe that there is no such thing as a bad question, especially when it comes to something as important as your sound system needs. If you have any questions about our products, company, or services, feel free to give us a ring at 732-842-6565.  We're always ready and willing to help!
Due to agreements that we have with certain manufacturers, we cannot sell products online or by mail. So, make sure to come by our beautiful showroom in Shrewsbury to check out all of our wares.
Too many of our competitors put their commissions before the quality of products and services they offer, and we find this to be downright criminal. Don't risk having a bad stereo purchase, or having a poorly installed sound system by going to the wrong company for your AV supplies. Call Monmouth Stereo of Shrewsbury for a free consultation today.
Home 
Theatre
Enhanced Experience
If you want a custom-made, top of the line home theatre, Monmouth Stereo of Shrewsbury is the only place you should go. When you combine our impressive selection of equipment, our expert knowledge on creating the best viewing experience possible, and the amazing prices that we offer, you end up with a dream team of audio-visual professionals with all the tools necessary to make an incredible home theatre experience at almost any budget.
People often call us the best in Monmouth county because of the work we've done and our knowledge. And, it's true – we are the best at-home theatre creation, equipment, and design. That's what having more than 40 years of experience will do, after all.
The right home theatre also involves getting the right equipment for the job, and that's why we carry the top names in every AV category. Here are some of the manufacturers we carry in each category…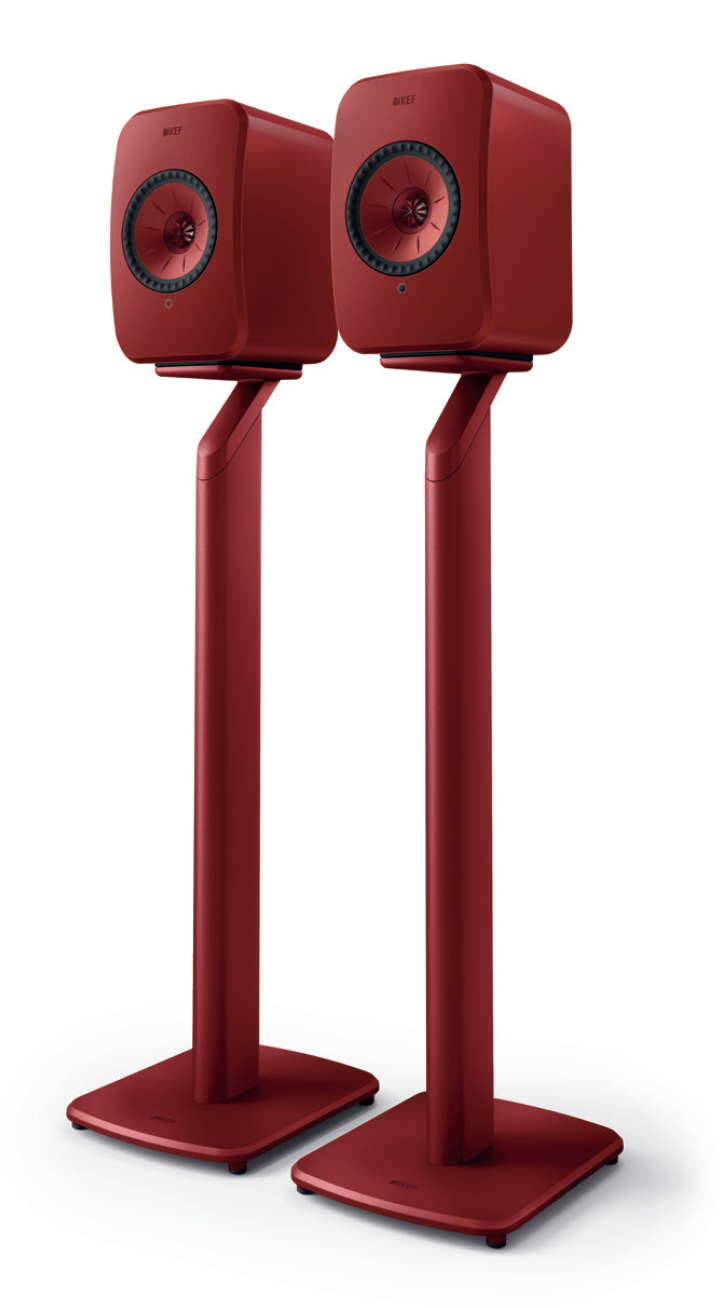 LSX II
Wireless HiFi Speakers

 
There has never been a better time to discover the joy of being able to hear all the detail in your favorite songs. KEF's six decades of experience in acoustic excellence combined with constant innovation and the development of wireless technology has led to the creation of LSX II; a compact wireless Hi-Fi system that delivers pure, accurate sound, but with compatibility and convenience of the very best wireless technology. 
Much more than a simple upgrade from the award-winning original, LSX II combines class-leading sound with the all-encompassing W2 wireless platform from LS50 Wireless II. Connectivity options are further enhanced by the addition of both HDMI and USB-C, making this an ideal companion for both TV and desktop computer systems. 
LSX II delivers room-filling, natural, accurate sound from any source thanks to the knowledge and experience of KEF's talented engineers and the iconic Uni-Q driver array. Plus it has a contemporary design courtesy of famed industrial designer Michael Young, and is available in a choice of five stylish finishes.